Would you like to enjoy topnotch hospitality at a wide array of world class restaurants and hotels, enjoy delicious dishes with mouth-watering flavors and treat yourself to sensational experiences? If yes, Accord Plus is all you need to fulfill your desires. Read our Accor Plus review to know more about this special membership program.
An In-depth Accor Plus Review
What is Accor Plus Membership Program?
It is a travel, lifestyle and dining program that is offered by Accor Hotels – which is one of the world's renowned hotel groups that boasts more than 3,700 properties in 92 nations worldwide.  It was previously called Accor Advantage Plus, and it the most expansive travel, lifestyle and dining program in Pacific Asia. Members of this program can do plenty of things in incredibly many ways. From enjoying more travel destinations and styles at more than 700 hotels, to living in holiday apartments and resorts across 18 nations in Asia Pacific, there are numerous things that exclusive members of Accor Plus can benefit from. The program was created in 1994 by Accor Hotels in Sydney, Australia, and since then, they now have 45 offices in 11 nations across Pacific Asia. In recent time, this program has expanded its reach to other nations such as Indonesia, China and Vietnam, thus enabling members to explore and visit more exciting destinations across the Pacific Asia region.
What Does The Program Do?
The program seeks to allow its members to enjoy exceptional, world class hospitality at multiple restaurants and hotels, have delicious meals and also treat themselves to sensational experiences through the program's exclusive member events.  As the most expansive dining, travel and lifestyle program in the whole of Pacific Asia, this program is designed to allow members to enjoy the best they could ever imagine. Its membership includes a wide range of world class Accor Hotels, where members can enjoy myriads of benefits offered by these hotels. Members can use their Accor Plus membership at a many countries across the world where there are Accor Hotels. Some of these nations with participating Accor Hotels include Fiji, Myanmar, New Zealand, India, Japan and Hong Kong among other nations.
How Much Does Accor Plus Membership Card Cost?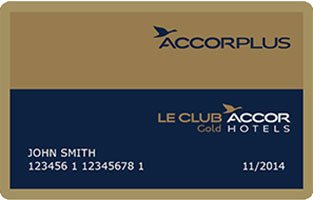 The Accor Plus membership fee is $385 AUD annually.  However, an extra card holder can be obtained for $175 AUD. The program's membership is valid for one year until the last day of the specific month that appears on your membership card.
A Few of Accor Plus Benefits:
Accor Plus members can enjoy a wide array of benefits thanks to this awesome program. Here are some of them
Extra Nights – As a member of Accor Plus, you are eligible to an additional night's stay each year at any Accor Hotels, which gives you exclusive access to multiple savings via the member's rate and other special offers such as our Price Promise, Red Hot Room deals and Global Sales among others..
More Style – If you are seeking to indulge in a luxurious escape or go for a business trip on a budget, then Accor Plus card is definitely your perfect bet because it offers a wide array of accommodation styles designed to suit your specific travel needs. From economy to luxury as well as everything else in between, their collection of 10 global hotel brands gives you multiple styles across Pacific Asia, including, resorts, holiday apartments and hotels.
More Awesome Experiences – Accor Plus members are invited to exclusive member events throughout the year. Therefore, you can take part in more sensational experiences ranging from flying over Antarctica to attending the latest musicals. Better still; members can still enjoy incredible experiences with their family and friends.
More Rewards – Accor Plus members are automatically eligible for the Silver Membership Status in various Accor Hotels globally. Therefore as an exclusive member of this rewarding program, you can enjoy multiple special guest privileges and gain points at over 3,400 hotels in 92 nations across the world. Moreover, members can further use their points for car hire and hotel bookings.
More Destinations – With more than 700 hotels in 18 nations across Pacific Asia, the program allows you to explore multiple destinations than ever before. From luxury resorts and hotels to affordable holiday apartments, the program offer a wide array of accommodation options to suits your vacation or business travel needs.
More Sensations – You can save up to half off your dining bill at more than 1000 restaurants throughout the year. If you are in Pacific Asia, you can enjoy 15% off your entire drinks bill. Furthermore, you can try a wide variety of tasty cuisine on offer, ranging from seafood, curries, and noodles to stir-fry. There are always new things to taste! If you are constantly on the go, the program's member app allows you to easily and conveniently book your dining experience.
Watch this video for more benefits for Accor Plus Members:
What Makes Accor Plus Different from Other Membership Programs?
Here are some of the things that set this program apart from similar programs out there.
Fantastic Offers – From theater shows, accommodation and dining to spa retreats, Accor Plus offers fantastic offers exclusively to its members. This is contrary to similar programs where members have access to limited offers.
Offers Multiple Benefits Overseas – This program is not just an Australasian product. Members can use it while traveling for work or vacation in Thailand, Hong Kong, Indonesia and Thailand among other nations. More importantly, members can enjoy the same benefits they enjoy back home. For instance, members can stay in any hotels listed under Accor Hotels.
Multiple Benefits – This program is one of its kinds because it does not just reward its members, but it also offers them multiple benefits as well. From treating them with extra nights in many Accor Hotels worldwide, giving them opportunities to explore multiple destinations to giving members access to exclusive events, this program opens the door to multiple benefits to its members.
Rewarding Membership – This is arguably the most rewarding programs of all other similar programs. Upon purchasing this expansive program, you automatically qualify for the Silver Membership status at Le Club Accor Hotels. Again, you automatically qualify for nights at any participating Accor Hotels worldwide. Simply put, the activity of your personal Accor Plus account is all what determines your status for that year when your membership is active.
Accor Plus Reviews from Real Customers:
Here are some credible reviews of Accor Plus from real customers to help you figure out whether this program is worth it or not.
Definitely Accor Plus is worth it if you love to travel and also dine out.  In just a single stay in your favorite hotel courtesy of this program, you will be able to recoup your initial investment.
Nayw85 – Wollongong
Signing up for this program can be particularly worthwhile if you are thinking of traveling overseas, for it gives you access to some of the best hotels  in Europe. It all depends on how often you will be using this program in a year. The best thing about it is that all its benefits are valid for a lifetime and thus have no expiry date
Ellemay – Sydney, Australia
 This program helped me spend my vacation at some world class Accor Hotels, where I encountered friendly and professional staff. Their restaurants were awesome and provided unmatched accommodation experience that I have not gotten in most restaurants I have spent my nights in throughout the many tours across the globe.
Pauline, New Zealand
Quick AccorPlus.com Reviews: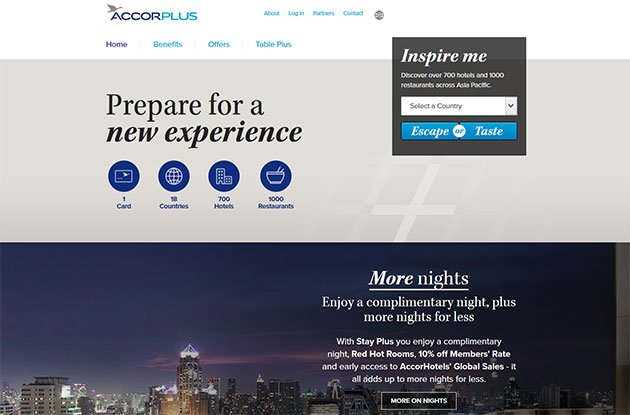 Website Layout – Their website looks quite impressive for it boasts awesome graphics and exceptionally attractive colors. Above all, the website is surprisingly easy to navigate and can be browsed on various devices including mobile devices.
Orders & Payments – With this program, you can order a room in any Accor Hotels and also pay for it all from the comfort of your home. Better still, paying and booking takes less time than one can ever imagine.
Customer Service – Their customer service is awesome at its best. They are always there and willing to help whenever members want something. Their staffs are polite, friendly and thus easy to get along well with members.
Online Support – Their online support is available throughout the day and therefore clients can get in touch with their online team whenever they want.
Final Thought
Accor Plus membership program is definitely a nice and rewarding program that can help you enjoy topnotch hospitality in some of the world's best hotels and restaurants. Having this program can also open you to multiple benefits that you can never get with any other program. Therefore, sign up for this program and you will truly never regret having invested in such a rewarding program upon purchasing it.
(Accor Plus Review)