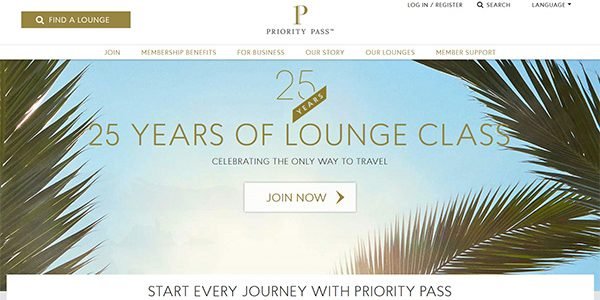 Air travel is one of the most engaging and tiring activities that you would engage in while conducting your daily affairs around the world. The need for a calm and convenient place before departure or after arrival leaves you wanting to get out of the crowded noisy public terminuses. To cope with that, there are airport lounges within the airport that provide a cool, and calm atmosphere that gives you the time to relax, or finalize on your business before taking the long flight to your destination.
Accessing lounges within your route can become an expensive affair if you do not have a membership to the lounges. To help you, there are companies in the world that offer you exclusive access to their lounges all around the world. The pass companies provide you with an airport lounge access membership card that gives you the access to lounges. Membership comes with the benefits of accessing services offered in the lounges, discounts on prices, and other lucrative offers.
What is Airport Lounge Access Membership?
This is the access that one is accorded to enter airport lounges which are operated either by an airline or independent investors. There are pass companies that provide you with the privileges of accessing as many lounges as can be on your route at very discounted prices. Membership to lounges enables you to also have some time to refresh before you embark on a journey to the next stop over.
Why Should I Need an Airport Lounge Access Membership?
This membership provides you with the chance to avoid the terminuses which are crowded and noisy, during your departure. A lounge access membership offers you the chance to enjoy VIP treatment. Th lounges offer you the chance to relax before you get to board. While relaxing, you are served with refreshments and drinks, including alcohol as you enjoy accessing the internet on a comfortable couch. In most lounges, you will have access to an array of selected alcoholic drinks to enjoy and pass the time. lounges also allow you to access the chance to catch up with local daily news, meaning that you have full access to WIFI, newspapers, magazines, and even t.v.
You may also need to access en-suite rooms, rooms for gaming, an area for children, and even some cinema.
How Airport Lounge Access Membership Card Work:
An airport lounge access membership provides you with access to an airport lounges where you can rest, refresh, have meetings, work and enjoy exclusive hospitality. The lounges offer you the access to services such as drinks, TV, internet access, and other services which include meals and many more.
For frequent airline travelers, it becomes quite hard for you to just sit in the public waiting area, awaiting your departure. There is too much noise and activity and crowds that you cannot have time to relax. The airport lounges offer a convenient place, with good seats and some other hospitality services, as you await your departure. To gain the access to these lounges, you must have some airport lounge access membership from a company that suits your traveling needs.
The company that you use to gain access to the lounge offers you benefits of using their pass, besides being a member of the lounges that are under the watch of these pass companies. This way, you get to have access to many lounges in different airports worldwide, where you get exclusive treatment and relaxation, for a fee that is much lower than what it would have cost without a membership pass. For some airport lounges that are owned by airlines, you can gain an airport lounge access membership, if you are a user of the first class, or the business class.
Check this video for a quick tour round the facilities of the No.1 Traveller lounge when you have a Airport Lounge Access membership card:
What to Look for While Choosing an Airport Lounge Access Membership Card?
Your patterns for traveling internationally should help you determine what is best for you, especially if you travel on the premium cabin or the business cabin. You should also consider the number of times that you will need to use the lounges if you are usually on domestic travels. The best airport lounge access membership card is one that is versatile and whose transactions are accepted in as many lounges as possible within your route.
A card is convenient for you when traveling is frequent. It helps a lot when you travel a lot and what is more, it helps you gain loyalty point which can translate to a free access to an airport lounge. The loyalty points are offered based on how many times you make use of the airport lounges, and the membership level.
An airport lounge access membership card also gives you a worldwide access to all the lounges that are under the company providing the card. The card also offers you some complementary access on yearly basis. What is more, a member with a card gets to enjoy discounts of a percentage of the prices for accessing the various lounges.
A card will also give you the chance to access the lounge of your choice with another member for free, and the number of members you can bring in to the lounge depends with the type of card that you have.
Top 3 Best Airport Lounge Access Membership Cards: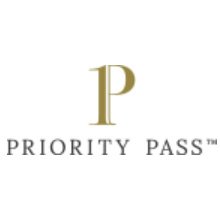 Priority Pass gives you the access to the airport lounges regardless of the carrier. They have partnered with more than 1000 lounges in different locations worldwide. This makes it easy for you when you are on connecting flights and as you catch up on flights.
Priority Pass membership does not put any restrictions on the account of the airline you are flying on, or the class ticket that you use. The membership offered by Priority Pass helps you to pay less while gaining access to their airport lounges.
Priority Pass offers loyalty points to their clients, and the loyalty points can be used to obtain a free pass. Whether you are a global traveler, or you travel locally, Priority Pass membership will always be valuable to you.
Visit Site: www.piroritypass.com
Benefits of Priority Pass Membership Card:
Priority partners, unlike others offer you the chance to access lounges in more than 1000 lounge locations globally.
The membership of Priority Pass is accepted at the airport lounges in more than 400 cities globally.'
The partners of Priority Pass membership provide you with snacks, refreshment beverages and access to the internet.
You are also treated with the chance to access conference rooms and computer terminals which are accessible in many locations globally.
Priority does not limit your access to the airline or class that you get to fly, or the class which you will travel in.
Check this video for more information about the benefits of Priority Pass membership:
How Much Does Priority Pass Cost?
Here are all the Priority Pass membership plans:
For the membership levels, the standard level goes at an upfront cost of $99 and a guest cost of $29. This level of standard membership allows you to pay $27 per a single person, including the member and their guest costs.
For the standard plus membership level, you will pay a cost upfront, of $249 and $27 for the guest court. Members of this level are offered 10 visits for free, after which a charge of $27 per person is issued for the entry.
The prestige membership level costs $399 for the upfront cost and $27 for the guest cost. For this travel membership, you will receive an unlimited access to Priority Pass accredited lounges through the year.
Best Priority Pass Coupon Code:
Priority Pass Deals:
Save up to 30% OFF on all Priority Pass Membership plans today at prioritypass.com.
Lounge Pass offers to you some VIP indulgence that is affordable to you. The company is a part of the Collinson group. The company was born in the year 2003 and it aims to achieve the function of providing online booking services for lounges. They offer an airport lounge pass that is bookable and which can be pre-booked. The lounges offer an environment of tranquility, and they allow their clients to relax, before settling for a flight. The company has more than 400 VIP airport lounges globally, in more than 80 countries, and at more than 350 airports.
Visit Site: www.loungepass.com
Benefits of Lounge Pass Membership Card: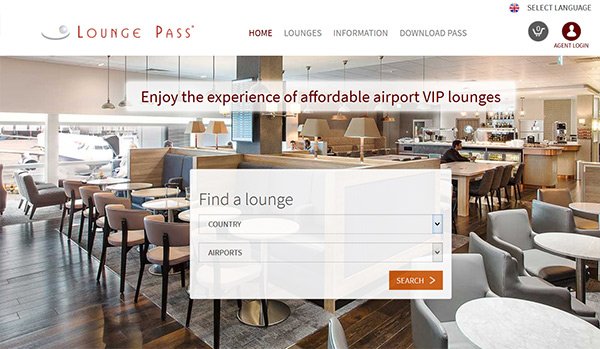 At Lounge Pass, you get to experience the following services:
A peaceful and quiet airport lounge.
Access to comfortable seating excellence
A great refreshment with some freed drinks and wine selected from a good choice of alcoholic drinks.
Access to the internet through the Wi-Fi and a chance to watch TV and area selected magazines and newspapers.
The lounges also offer showers to help you in freshening up and you may also receive a treat at the spa for some lounges.
Access to rooms such as en suite bedrooms and rooms for gaming, play areas for children and many more are offered.
You may also find out that there is a gym provided for you in some lounges.
How Much Does Lounge Pass Cost?
The charges are versatile and start off as low as £17 per person for each visit. Most of their lounges allow access to children and they often provide free passes for them.
Best Lounge Pass Coupon Code:
Lounge Pass Special Offer:
Get affordable VIP indulgence from just £13.50 at loungepass.com.
Plaza Premium Lounge offers you the opportunity to enjoy a lounge in more than 140 occasions, more than 35 airports that are international, in more than 1\6 countries around the globe. The company which was launched in the year 1998 is known for operating the first independent lounges which started in Hong Kong and Kuala Lumpur. Travelers, in whatever class they travel in, can have the access to a convenient place that is comfortable and convenient for them to relax while in the airport. Plaza Premium Lounge have had a successful model of business which has encouraged airport authorities to permit the running of independent authorities. Plaza Premium offers membership to all passengers, and you only get to pay a one-time fee.
Visit Site: www.plaza-network.com
Benefits of Plaza Premium Lounge Membership Card:
Provides comfortable seats
Stations for recharging
Refreshments such as food and beverages
Strong Wi-Fi connectivity
Offer private rooms in some of their exclusive lounges
Provide workstations in case you need to catch up on your work.
Offer shower rooms for freshening up
Offer, Spa, beauty services, and massage
They have also expanded to offer fine dining services in their lounges
Offer facilities for meetings and centers for business
And they also have an airport world trading center club at Hong Kong International Airport.
You will also love the limo ride from the lounge to and from the airport.
Watch this video for more information 0n the grand opening event of Plaza Premium Lounge at Brisbane Airport:
Best Plaza Premium Lounge Coupon Code:
Plaza Premium Lounge Special Discount:
Exclusive up to 20% discount on Lounge Access for IATA/IATAN ID Cardholders Plaza Premium Lounge, Worldwide.
There are 2 lounge access memberships from the Prime Plaza.
American Express Elite Card: For this access membership, the card offers its members the chance to enjoy premium services in more than 80 Plaza Premium lounges which are spread across 80 locations in over 30 international airports globally.
Selected HSBC Credit Card: The holders of this credit card are provided with services and facilities. Comfortable seats, a wide range choice for the drinks and food offered
The best airport lounge access membership card should help in accessing lounges of the best kind within your route. The membership card that you owe should help you get access to the services that you can afford without having the same fee that a nonmember should pay.
(Top 3 Best Airport Lounge Access Membership Cards)